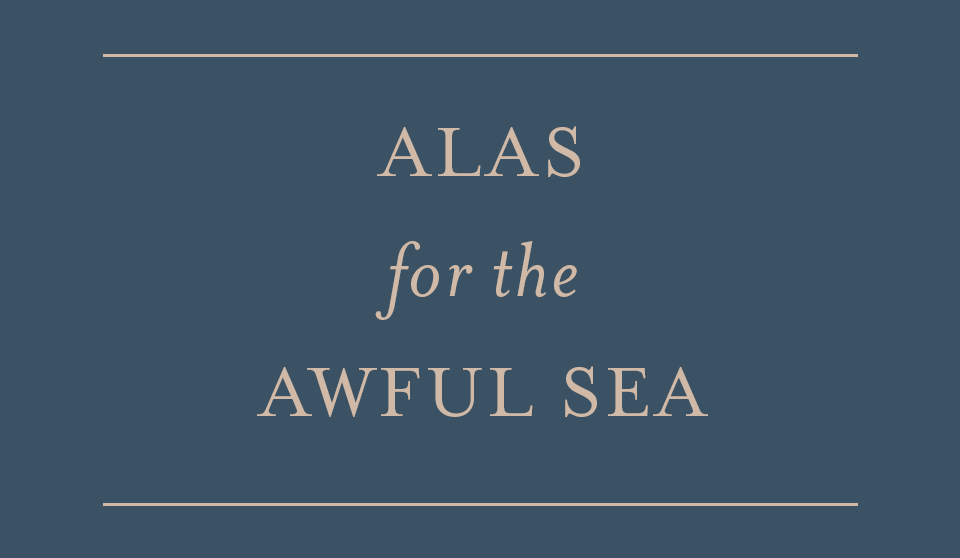 Alas for the Awful Sea
Alas for the Awful Sea is a story-focused tabletop roleplaying game about a ship's crew navigating the remote British Isles. There, they face a world consumed with suspicion, sadness, and desperation.
Struggles for power have deadly consequences; mysterious disappearances plague the region; and those who seem human may not all be so. Amidst all this, the sea sends forth strange messages. Will you be the one to listen?
In the book, you will get:
Introduction, Setting and How to Play.
10 Character Roles, and 6 Character Descriptors to choose from, including custom moves.
Alas for the Awful Sea: A self-contained adventure that takes four or more sessions to play.
Expanding Horizons: A GM's guide to creating compelling and thematic stories within the world of Alas.
Chapters on Folklore, Historical Happenings, and more.
Purchase
In order to download this game you must purchase it at or above the minimum price of $20 USD. You will get access to the following files:
Alas for the Awful Sea - PDF Release 1.1 (31 August 2017).pdf
65 MB
Play Materials - Sept 23.zip
5 MB